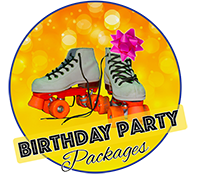 Skateland Birthday Party Packages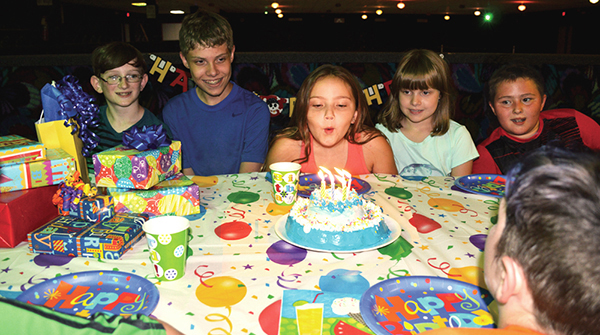 Packages are available during our regular skating sessions.
Base Package
$6.50 per skater includes admission, skate rent, a drink, and one scoop of our vanilla ice cream.
Ala Carte Options
12" Pizza: $7.50 per pizza
Hotdog with Kids Size French Fries: $2.50 each
French Fry Party Basket: $6.00
Nacho's with Cheese: $6.00
Bowl of Popcorn: $3.00
Cotton Candy: $1.25 per bag
Additional pitchers of soda: $4.00 per pitcher
Additional Details
The birthday child will receive a skating pass, 50 redemption tickets for the prize counter and their name announced with the birthday song. With 14 or more paid package admissions the birthday child will receive a Melody Gardens t-shirt in addition to the pass and tickets.

You can bring in a cake, but no other food or beverages can be brought in. We do supply white plates, forks, and napkins.

We do sell ice cream cakes by order only and require a minimum of 48 hours. Above prices and packages are subject to change. We do not accept credit or debit cards at this time.

Call 715-384-3326 to make reservations or with questions.