Both the Restaurant and Skateland continue to be a Marshfield tradition with great food and fun entertainment.
About Us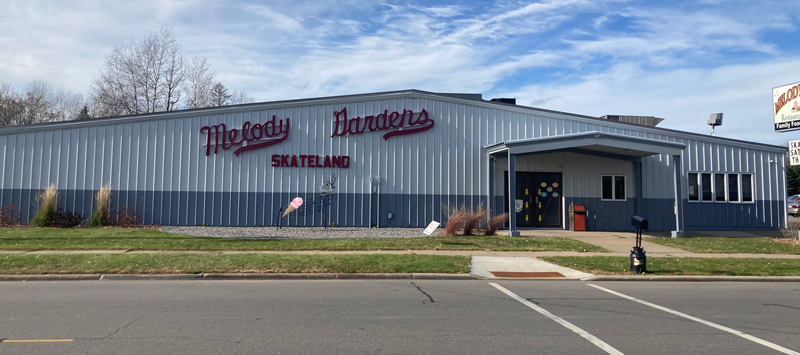 Melody Gardens Skateland, located in Marshfield, Wisconsin was built by Alvin and Gladys Brock and opened the doors to roller skating on November 9, 1974. Melody Gardens Skateland holds many memories, not only for the Brock's 16 children and their families, but also for the many families that have come through the doors since its beginning.
An ice cream parlor was built onto the existing building in 1980, changing the name to Melody Gardens Skateland and Ice Cream Parlor. The ice cream parlor opened on March 17, 1980 and served a basic menu, along with many ice cream treats.
The Brock's did another remodel in 1990, turning the ice cream parlor into a full service family restaurant, this time changing the name to Melody Gardens Restaurant and Skateland. Alvin and Gladys sold the business in 1993 to their daughter and son-in-law, Deb and Dan Dietel, but continued to work in the family business.
In 1996, with the help of Deb's parents, Deb and Dan added an area where they began making their very own special recipe homemade ice cream. Melody Gardens now makes a wide variety of different ice cream flavors.
Although the wall carpet in the roller rink has stayed the same, the ownership again changed. Margie and Dennis Schmidt, Alvin and Gladys' daughter and son-in-law, bought Melody Gardens Restaurant and Skateland in September 2012. Margie grew up in the business built by her parents and has worked at the business for many years.