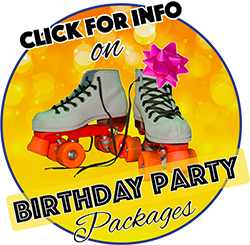 Skateland Hours:
Thursday 6:30 pm to 9:00 pm
Saturday 1:30 pm to 4:30 pm and 7:30 pm to 10:30 pm
Sunday 1:30 pm to 4:30 pm
---
We have rental skates as well as a variety of skates and skate accessories for sale. The skateland does not allow roller blades.
Skate, eat, shoot pool, air hockey, and arcade games!
We offer private parties on Sunday, Monday, Tuesday, Wednesday, and Friday evenings.
Call (715) 384-3326 for private party information
Skateland
---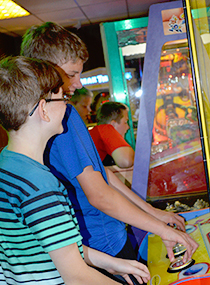 Character Skate
January 18, 2019 - 6:30 pm to 8:30 pm
Admission $3.50 Skate Rent .50

Bring your kids out to skate and get their
pictures with some favorite characters!
Click Here For More Details
- - -
Christian Music Skate Nights
7:30 pm to 10:00 pm
Admission $3.00 Skate Rent .50
January 25, 2019
February 22, 2019
March 22, 2019
April 26, 2019