Skateland Hours:
Thursday 6:30 pm to 9:00 pm
Saturday 1:30 pm to 4:30 pm and 7:00 pm to 10:00 pm
Sunday 1:30 pm to 4:30 pm
Admission $3.50
Skate Rental $0.50
We offer private parties on Sunday, Monday, Tuesday, Wednesday, and Friday evenings.
Call (715) 384-3326 for private party information
---
We have rental skates as well as a variety of skates and skate accessories for sale. The skateland does not allow roller blades.
Skateland
---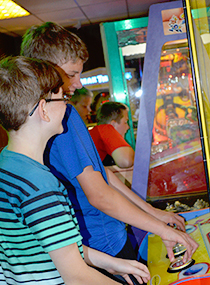 Christian Music Skate Nights
7:00 pm to 9:30 pm
Admission $3.00 Skate Rental $0.50

November 22, 2019
December 27, 2019
January 24, 2020
February 28, 2020
March 27, 2020
April 24, 2020